Frequently Asked Questions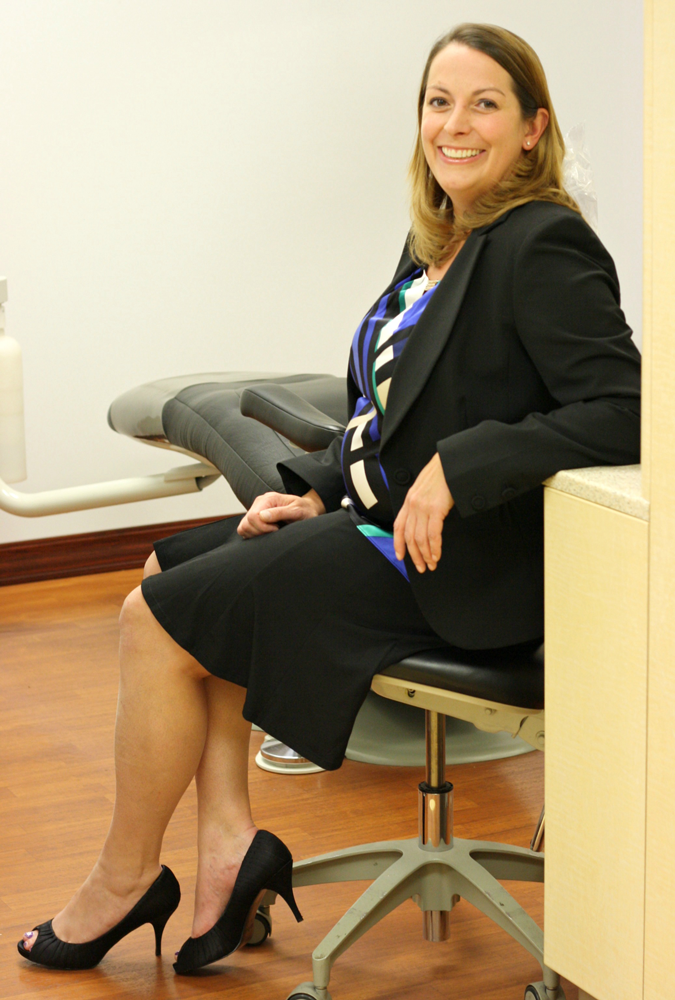 1.  How much is a cleaning and checkup?
For an new patient a cleaning and check up with 4 x-rays is $302.00 dollars.
2.  At what age should I bring my child in for their first check up?
At least 6 months after the eruption of their first tooth. At that visit we want the allow you and your child to be comfortable in the dental setting and review oral hygiene habits and nutrition.
Do you offer Financing?
We Do! We accept Care Credit. www.carecredit.com. This healthcare credit card offers 12 months no interest. There application process is easy to use online. Visit their website, our office is enrolled with them.
3.  Do you accept Medicaid?
A: No, we do not. We just received a letter from a location that is open in St. Charles that does. Crider Health Centers at 102 Compass Pointe Drive, St. Charles, MO 63301. Their phone number is (636)723-8500.
4.  What can you offer for people that clench or grind their teeth?
Occlusal guards are great at protecting teeth from fracture and the joints from muscle soreness. We can custom make a guard for you.
4.  What are Abscessed Teeth and what causes them?
Abscessed teeth are characterized as a tooth ache with severe and continuous pain. Symptoms could also include fever, tooth sensitivity, pain while chewing, swelling, and bad breath from the affected area.
An abscessed tooth occurs because of an infection at the root of the tooth or between the gum and tooth. This can also be caused when a tooth undergoes trauma or is chipped, allowing the bacteria a faster way to affect the root. If it is determined that you have an abscessed tooth, a root canal may be necessary to drain the infection. It also may be necessary to extract the tooth. In some cases, antibiotics and pain medication can be subscribed.
4.  Why do I get Cavities?
Cavities are holes in the teeth that are caused by the erosion of enamel. As you eat foods, specifically those high in sugars or starches, bacteria in your mouth interacts with acid and can form plaque, which is potentially damaging to your teeth.
Although sugary foods can lead to cavities, they are not the only cause. Regular brushing and flossing can help you avoid getting cavities by preventing plaque build­up, as well as scheduled check­ups with your dentist. Your dentist at can help detect cavities by probing the teeth for soft spots or holes. We can also use X­rays to detect them before they are physically visible. If you have a cavity, a filling may be needed to replace the eroded portion of the tooth.
If the problem can't be fixed with a filling, a crown maybe needed to restore lost tooth structure.
5.  What causes Toothaches?
Toothaches can be cause by a variety of different circumstances. You can get a toothache from decay or erosion, an abscess, tooth grinding, damaged fillings, or infections in the teeth or gums.
6.  What can I do to make my Smile look better?
There are lots of cosmetic procedures that can improve a smile. Invisalign (www.invisalign.com), Bleaching, Crowns and Veneers. Never be afraid to ask your dentist about options.
We love improving smiles!